Hybrid
Harnessing Private Capital For Global Public Goods: Issues, Challenges and Solutions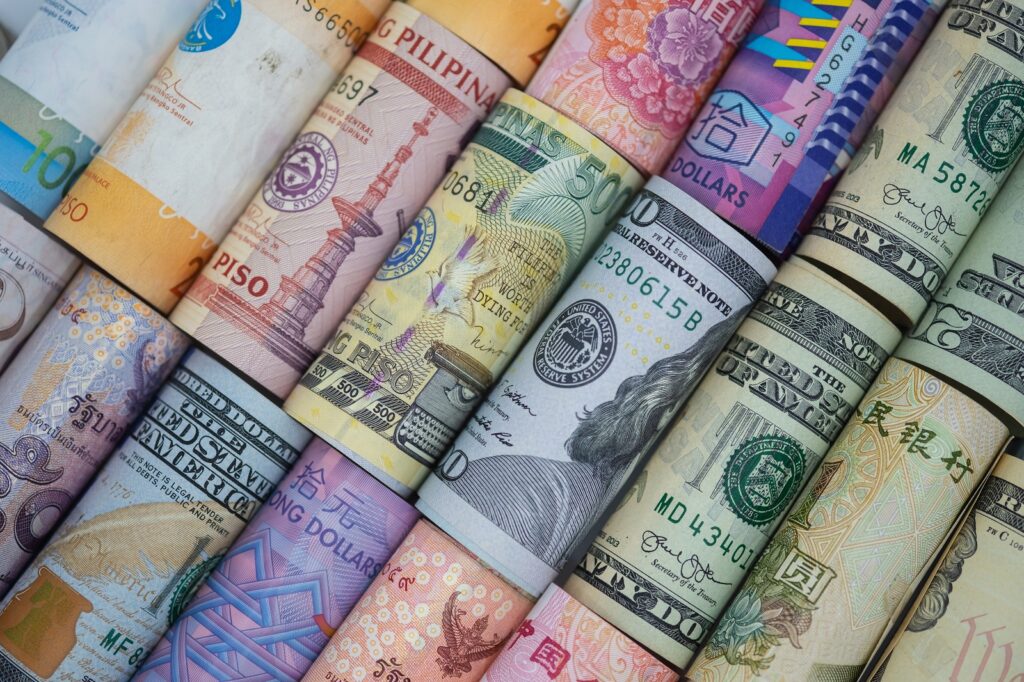 About the event
The recently published paper Harnessing Private Capital for Global Public Goods: Issues, Challenges and Solutions by Gulzar Natarajan and V Anantha Nageswaran makes the case that poverty alleviation, growth, and climate-related transition, which require both public and private funds, need to be pursued in parallel. Given the scale of these challenges, private capital mobilisation is imperative. However, this should not come at the cost of economic vulnerability and risk. The paper identifies a range of challenges that stand in the way of the smooth flow of resources necessary for the adaptive and other transitions associated with climate change. These challenges are examined across three dimensions – public and private, domestic and international, and equity and debt, and require both global and domestic actions. Such actions include separating the construction, operation and maintenance phases of projects, allocating a greater role to the public sector in the former, concessional capital to national development finance institutions to facilitate project pipeline development, using aid to de-risk countries as opposed to projects; leveraging environmental, social, and governance assets for climate finance in developing countries; eliminating flaws and biases working against developing countries in the credit rating process; ensuring fairer arbitration processes and revision of bilateral investment treaties; improving contract resolution processes; reducing informational asymmetries, and fostering greater transparency in climate finance. Finally, the study calls for the allocation of the climate finance burden on the basis of ability to bear, as failing to do so could lead to macroeconomic stress at the national and global levels.
Welcome Remarks
Vrinda Gupta is a Research Associate at CSEP. She is pursuing her PhD from IIT Delhi and in final stage of her thesis submission. Her work focuses on the interaction of the global financial cycle, monetary and macroprudential policies. She has published various research articles in reputed national and international peer-reviewed journals. Previously she was associated with UNESCO, New Delhi cluster office and ICRIER where she worked with Isher Judge Ahluwalia on issues of sustainability. She is a gold medalist in Masters (Development Economics) from South Asian University and holds a Bachelors (Economics) from University of Delhi. Her areas of interest include international economics, macro-finance and sustainable development.
Speakers
V Anantha Nageswaran is the Chief Economic Adviser to the Government of India. He has been a writer, author, teacher and consultant. He has written a weekly Mint column for fifteen years on Tuesdays, since 2007.He has co-authored four books – The Rise of Finance – Causes, Consequences and Cures; Derivatives; Can India Grow?; and The Economics of Derivatives.He has taught at several business schools and institutes of management in India and Singapore. He was the Dean of the IFMR Graduate School of Business and a distinguished Visiting Professor of Economics at Krea University. He was one of the founders of the Aavishkaar Venture Capital Fund and the Takshashila Institution. He has served on the Academic Advisory Board of DAV Schools in Tamil Nadu and the Indian School of Public Policy. He was a part-time member of the Economic Advisory Council to the Prime Minister of India from 2019 to 2021.In his corporate career spanning seventeen years from 1994 to 2011, he was a Currency Economist at the Union Bank of Switzerland, Head of Research and Investment Consulting in Credit Suisse Private Banking in Asia, Head of Asia Research and Global Chief Investment Officer at Bank Julius Baer. He was an independent Director on the Boards of TVS Supply Chain Solutions, Sundaram Fasteners, TVS Sri Chakra Tyres, Delphi TVS and Aparajitha Corporate Services.In 1985, he received a Post-Graduate Diploma in Management from the Indian Institute of Management, Ahmedabad. He earned his doctoral degree from the University of Massachusetts in Amherst in 1994 for his work on exchange rate behaviour.
Gulzar Natarajan is a member of the Indian Administrative Service and has since December 2020 been the Secretary, Finance Department and Secretary Commercial Taxes Department, Government of Andhra Pradesh. Before this, he worked for over four years as a Senior Managing Director at the Global Innovation Fund, a London-based impact investment Fund. His earlier postings have included the Prime Minister's Office, District Collector of Hyderabad, Chairman of Electricity Distribution Company at Visakhapatnam, and Municipal Commissioner Vijayawada.He has co-authored three books – Can India Grow (with V Anantha Nageswaran), Rise of Finance (with V Anantha Nageswaran), and State Capability in India (with TV Somanathan). In addition he has published four papers, contributed Chapters to three books, and written over 100 opeds, especially covering public policy, infrastructure finance, macroeconomics, and urban issues. He also maintains a top-rated economics and public policy blog, Urbanomics. He holds a Bachelor's in Chemical Engineering from the Indian Institute of Technology, Chennai, and a Master's in International Development from Harvard Kennedy School.
Expert Overview
Montek Singh Ahluwalia is a Distinguished Fellow at CSEP and has been a notable figure in Indian economic reforms from the early 1980s onwards. He has previously served as the Deputy Chairman of the Planning Commission of India, Finance Secretary in the Ministry of Finance, and as the first director of the Independent Evaluation Office of the IMF. He has written extensively on various aspects of development economics and is a recipient of the Padma Vibhushan, India's second-highest civilian award for public service.
Discussants
Janak Raj is Senior Fellow at CSEP and leads the macroeconomic segment in the Growth, Finance and Development vertical. He has over 37 years of experience working in the Reserve Bank of India, the International Monetary Fund (IMF) and the Ministry of Finance (Dept of Financial Services). He has served as an Executive Director in the Reserve Bank of India and as a member of its Monetary Policy Committee (MPC). He was also the Principal Adviser of the Monetary Policy Department and International Department of the RBI and headed its Department of Economic Policy and Research. During his time at the IMF in Washington DC, he was Senior Advisor to the Executive Director for Bangladesh, Bhutan, India and Sri Lanka. He has a PhD in Economics from IIT Bombay.
Renu Kohli is a Senior Fellow at CSEP. She has research and practitioner experience on macroeconomic policies and issues. She has previously worked with the RBI, the IMF and think tanks including ICRIER and the Institute of Economic Growth. Her work has focused on financial sector liberalisation, capital flows and exchange rate management in emerging markets with a special India focus, international macroeconomic coordination, and recently, the macroeconomic impact of decarbonisation in India.
Moderator
Rakesh Mohan is President Emeritus and Distinguished Fellow at CSEP. Previously, he was Senior Fellow at the Jackson Institute for Global Affairs, Yale University, Professor at Yale's School of Management, and a Distinguished Consulting Professor at Stanford University. Closely associated with the Indian economic reforms process since the late 1980s, he has served in senior roles including as the Deputy Governor of the Reserve Bank of India, Secretary, Economic Affairs and Chief Economic Adviser, Ministry of Finance.
Register